How to Turn Towards God and Break Free From Sinful Cycles| Ep 23
Episode summary:
Have you heard these myths? God can't help you with that. You'll never be able to break free from that sin. As a Christian struggling with toxic cycles, these myths can feel like truth. But I'm here to share the truth with you – you can break free from the sin patterns and toxic cycles through the gift of repentance and turning towards God. It's not always easy, but it is absolutely possible. The key is to let go of these myths and trust in the God's grace, love and forgiveness. Are you ready to discover the truth and achieve freedom and healing?
Click the

icon in the player above to open this podcast in your favorite podcast app.
A repentant heart is one that's turned away from the sin and the bondage and all of those things, and it's turned away from those things that kept you stuck in that cycle of shame, that cycle of torment, that cycle of repeating that pattern that you hate. Having a repentant heart will change all of that.

Jemese LaChel
In this episode, you will be able to:
Delve into the essence of repentance in Christianity and its impact on your faith.
Uncover the role of repentance in mental recovery from painful sexual experiences.
Identify the disparities between an authentic perception of God and commonly held beliefs from popular culture.
Realize the potential of acknowledging wrongdoings and pursuing pardon in self-improvement.
Determine the steps to break free from self-destructive cycles of sin by wholeheartedly committing to repentance and God.
Topic Summaries:
Importance of Repentance
Repentance is a crucial concept in our relationship with God, as it allows us to acknowledge our mistakes and turn away from them, ultimately drawing us closer to Him. Many people struggle with how to approach this aspect of their relationship with God, as they might not fully understand what it means to truly repent. The act of repentance is not only a turning away from sin but also a turning towards God with a humble and contrite heart, allowing us to accept His forgiveness and healing in our lives. In the podcast, Jemese LaChel stresses the importance of repentance in our walk with God and how it can lead to healing and freedom from guilt, shame, and the toxic cycles of sin that can entrap us. She emphasizes that a right view of God is essential for effective repentance, as understanding His unwavering love and the fact that He desires a close relationship with us can provide the motivation and encouragement to turn away from actions that separate us from Him.
Having a Right View of God
When it comes to repentance, having a proper understanding of God can make a big difference in the way we come to Him and seek forgiveness. If we see God as a harsh, demanding authority figure, we might feel overwhelmed and afraid of His judgment. However, if we understand His unconditional love and grace, it becomes easier to approach Him without fear, knowing that He will welcome us with open arms and help us grow in our walk with Him. Jemese LaChel shares her experiences as a Christian trauma therapist and mentor, explaining how having the correct view of God can significantly impact the healing process of those she works with. In the podcast, she points out that seeing God as loving and accepting, rather than condemning, can make it easier for the women she works with to come to God with their pain and struggles, ultimately leading them to a place of healing and renewal.
The Pattern of Repentance in Psalm 51
Psalm 51 serves as an excellent guide for us to follow when seeking repentance, as it demonstrates the steps we must take to properly acknowledge our mistakes and ask God for forgiveness. Beginning with genuine remorse and a sincere plea for mercy, King David goes on to ask for cleansing, renewal, and a joyful restoration of his relationship with God. Jemese Lachel emphasizes the importance of following the pattern of repentance found in Psalm 51, explaining how it can help us break free from the toxic cycles of sin that often plague our lives. She points to the prayer's focus on God's grace and mercy and how, by leaning on these characteristics, we can experience true healing and freedom as we turn away from sin and turn towards God's holiness.
The resources mentioned in this episode are:
Look up Psalm 51 and read it as an example of a prayer of repentance.
Meditate on the story of the Prodigal Son in Luke 15 and reflect on the difference between his repentance and the repentance in Psalm 51.
Seek a right view of God in order to truly repent. Study the Scriptures to learn about who God truly is.
Recognize that repentance is a gift and should not be associated with shame or condemnation.
Turn away completely from sin and patterns that keep you stuck in cycles of shame and torment.
Seek out Christian trauma therapy and mentorship to help with issues around mental health and sexual trauma.
Remember that repentance is necessary for salvation and to be in a right relationship with God.
Believe in the Gospel of Jesus and receive salvation to free yourself from sin and confess your need for repentance.
Come to the Lord with a repentant heart and cry out for help in turning away from sin and bondage.
Esteem Jesus to his rightful position and exalt Him in spirit and in truth, rather than focusing solely on self-esteem or self-worth.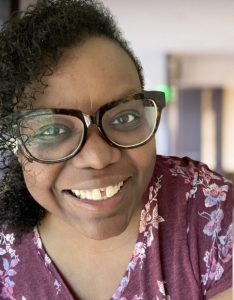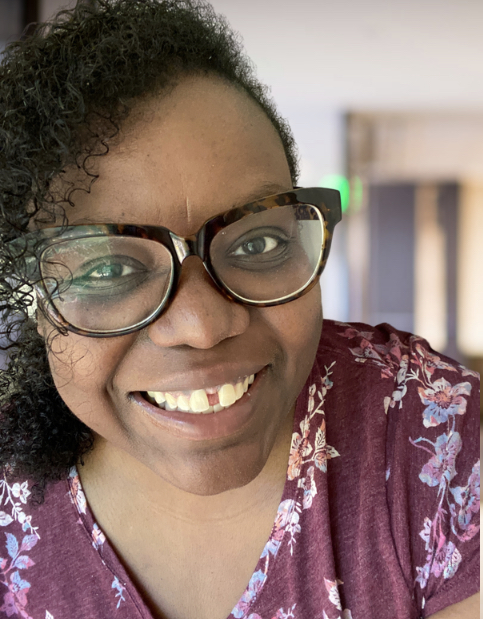 Connect with Jemese:
Jemese is an Evangelist, Christian trauma therapist & mentor for women. Her greatest joy (besides spending time with her family) is to watch souls be saved from darkness and brought into the Kingdom of God. Today she serves in the ministry of inner healing and deliverance, helping women grow in their Christian faith.
Timestamped Summary of this Episode
00:00:00 – Introduction, 
Jemese LaChel introduces the topic of repentance, acknowledging that it is a subject that the world and even some believers struggle with. She highlights how repentance is a core issue that comes up in her work as a Christian trauma therapist and mentor, especially for women healing from sexual trauma. 

00:02:03 – Importance of Repentance, 
Jemese emphasizes the importance of repentance in the Christian faith, stating that a God who doesn't spur us towards repentance is not the true and living God. She clarifies that repentance is not about shame or condemnation, but about turning away from sin and bondage and towards the Lord. 

00:06:48 – Having a Right View of God, 
Jemese points out that you can't truly repent without having a right view of God. She encourages listeners to focus on Jesus and exalt Him in Spirit and truth, rather than relying on pop psychology or self-esteem. 

00:10:39 – Examples of Repentance, 
Jemese gives examples of repentance from the Bible, including Psalm 51, which is a prayer of repentance, and the parable of the prodigal son in Luke 15. She emphasizes the importance of turning away completely from sin and patterns that keep us stuck in shame and torment. 

00:13:28 – Contrast with Society's View, 
Jemese contrasts the Christian view of repentance with Society's view

00:17:08 – The Importance of Repentance, 
Jemese discusses why repentance is important but emphasizes that we don't need to wallow forever in our sins nor try to win God's favor. She encourages listeners to study Psalm 51 and have a good relationship with repentance.

00:18:50 – The Importance of a Good Relationship with God, 
Jemese discusses how a good relationship with God can serve as a secure base for us to return to, even when we mess up. She also emphasizes the importance of not attributing our earthly father's actions to God.

00:21:01 – The Dangers of Not Dealing with Trauma, 
Jemese discusses how not dealing with trauma can lead to a cycle of sin and unhealthy coping mechanisms. She encourages listeners to come to God for healing and freedom.

00:23:04 – The Pattern of Repentance in Psalm 51, 
Jemese goes through the pattern of repentance in Psalm 51, emphasizing the importance of acknowledging our need for mercy, identifying our sin, keeping the right view of God and ourselves, and asking for cleansing, renewal, and deliverance.

00:27:17 – Invitation to Receive Jesus, 
Jemese invites listeners who don't know Jesus to confess their sins and believe in him for salvation. She prays for those who said the prayer for the first time and encourages them to reach out to her for support.
Scripture Referenced
Psalm 51
Luke 15:1-20
Resources
✝️ Download the YouVersion Bible App
Loved this episode? Don't forget to leave a review!
Be sure to follow A New Creation Podcast on Spotify, Apple Podcasts, Stitcher or your favorite podcast app.
---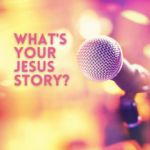 Do you have a faith story?
Your testimony may just be the one that changes someone's life for God's Glory. If you'd like to the chance to be a guest and share your storyjust click here!
---
Please follow and like us:
---