God Who Helps: How One Immigrant Found Freedom in Jesus and Her Pen with guest Debra Ayis | Ep 13
Episode summary:
In this episode, Debra Ayis, author and Founder of Valiant Scribe Literary Journal, shares her journey of faith and how she came to know Jesus Christ as the God Who Helps. Debra speaks candidly about her experience as an immigrant; working in an abusive work environment; working in an abusive work environment; and how the Holy Spirit led her to use the gift of writing as a tool for personal development, hope, and healing.
insert here
Click the

icon in the player above to open this podcast in your favorite podcast app.
In this episode, you will learn the following:
1. What it means to have a personal relationship with Jesus Christ, and the journey of finding faith as an adult
2. The power of God's love, even in difficult circumstances
3. The importance of hearing from voices from around the world
"For me, being presented Christianity on a silver platter wasn't enough–I had to find Christ on my own."

Debra Ayis on growing up in a Christian family yet needing to work out her faith journey and personal discovery of The Truth
This is Debra Ayis' story…
"I've always been a very curious person, and growing up in a Christian home didn't quench my thirst for knowledge about other religions. As a teenager, I explored different faiths and had deep discussions with people of all beliefs. It wasn't until I was an adult that I really began to understand and appreciate Christianity for myself. I realized that Jesus is my BFF because he's always there for me, no matter what.
Holy Spirit convicted me about the gift of writing that had been laying dormant. So I started writing when I was very young, and I won a national poetry competition in 2019. I decided to start my own literary journal, Valiant Scribe, to give a platform for other writers to get their works out there. Valiant Scribe is an international journal that calls people from all around the world to send in their work. We have readership in about 135 countries and we have published authors from about 25 countries."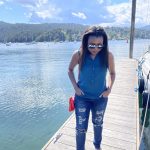 Connect with Debra Ayis:
Debra Ayis is a writer who has been published in over 100 anthologies, magazines, journals, and devotionals. She is passionate about sharing stories and perspectives from around the world, and her work focuses on social issues from a Christian lens.
Episode Transcript
[Jemese]
Hey, friend. Welcome to a new creation podcast where we're pointing women towards victory in Christ Jesus story at a time. My name is Jemese LaChel. I'm a licensed Trauma therapist and mentor now serving in the Ministry of Inner Healing and Deliverance for women. I'm so glad that you're here. Let's dive right in to today's episode. Welcome back to the podcast. I'm excited to introduce to you all our new guest. Her name was Debra Ayis, and she has been published in over 100 anthologies, magazines, journals, Devotionals. She has a very, very rich story for you that I just can't wait for her to share. So I'm actually going to be quite succinct and not blabber on in the introduction. Let her introduce herself. Debra Ayis, welcome to the show.
[Debra Ayis]
Thank you. Thank you so much for having me. Such a pleasure to be here.
[Jemese]
Hey, friend. Welcome to a new creation podcast where we're pointing women towards victory in Christ Jesus story at a time. My name is Jemese Lachel. I'm a licensed Chroma therapist and mentor now serving in the Ministry of Inner Healing and Deliverance for women. I'm so glad that you're here. Let's dive right in to today's episode. Welcome back to the podcast. I'm excited to introduce to you all our new guest. Her name was Debra Ayis, and she has been published in over 100 anthologies, magazines, journals, Devotionals. She has a very, very rich story for you that I just can't wait for her to share. So I'm actually going to be quite succinct and not blabber on in the introduction. Let her introduce herself. Debra Ayis, welcome to the show.
[Debra Ayis]
Thank you. Thank you so much for having me. Such a pleasure to be here.
[Jemese]
This is our second time trying to get this podcast recorded for you guys, so I just know that it's going to be so good. But before we begin, would you mind if we pray first? Lord, thank you for another time of meeting. Prepare our hearts to hear Your voice speaking. We pray for a deeper revelation of who you are. Please, my God, speak to the listener and open the eyes of their understanding. Move by Your Holy Spirit that these listeners today, the One, will hear the truth of Your word as spoken through myself, through Debra Ayis, through your still, small voice and any other way, oh God, that you intend to speak to them today. Please bless this conversation for your glory. In the beautiful name of Christ Jesus, we pray. Amen. All right, so Debra Ayis, would you please share a little bit about yourself with our listeners? And also we always want to know what is your Jesus story and how did you come into the faith?
[Debra Ayis]
I will. I'll absolutely do that. So growing up, I was very fortunate, I would say, to be born into a Christian home. My granddad was a reverend. My brother, who was eleven years older than me, was a pastor, and my mom was always in some sort of position as a deacon, deaconess or a elder whatnot in church. I gave my wife the price when I was five years old, as some love to say, knee heights or grasshopper, basically. But even though I was born within church circles and I was surrounded by that, I did have to find my own faith. I needed to search for my own faith. So I'm a very curious person. I am a bit rebellious and I love to ask questions. So for me, just being presented with Christianity on a silver platter wasn't enough. I needed to find price for myself. So especially during my teenage years, there was a lot of searching and exploring and looking at other religions out there and having really deep discussions with people who are not of the faith, atheist or whatever the spectrum goes from there to being pounced believers. So it's been a wonderful journey, discovering Christ as an adult, growing up with Him and just having those ups and downs. And right now he is my BFF. I would say always has been, always will be. And I'm just excited about having him as my savior.
[Jemese]
I love that phrase that he's your BFF because, you know, the scriptures do tell us that he is our friend. He's a friend to us. He says, I no longer call you servant, but friend. And I think that's one of those things that we can sometimes understand in our heads, like, logically, but then dropping that down into our heart, walking every day like, Jesus is my BFF. How did that happen for you?
[Debra Ayis]
I just realized he was constant. He was always there, he was unconditional. And he was also not a pushover. A lot of people now, they say, okay, Christianity, they ask questions like, if God was also loving and wonderful, why do we what are the consequences for our actions? Right? Why is the world the way it is today? Why is there pain? Why is their suffering? Why is there this and that? And a lot of churches focus on the love aspect of God. They do not focus on basically the guidelines he has given us to abide by, guidelines that keep us, for the most part out of trouble, or guidelines that if follow, you just see God fighting for you and standing beside you. So someone that comes to mind is John in the Bible, right? The disciple, the Lord's love. And even though that moniker is there, I just love how bold and arrogance. To a certain extent, John is about that love. He is so secure in God's love for him.
[Jemese]
Yes.
[Debra Ayis]
When you read the book of John, john references himself as the disciples, god love. You had this boldness, right? And along with all the other disciples, yes, he was persecuted. Yes, he went through hardship. But John is the only one. We don't know what happened to John. We don't know how he died. We do know that he was thrown into a VAT of hot oil and nothing happened to him. And there are just so many scriptures out there that talk about, though you walk through the fire, I'll be there with you. You look at some 23, right? Even though I walk through the valley of the shadow of that I'll feel evil for you are with me. And to be honest with you, my journey as a Christian hasn't been without trial, hasn't been without pain, has not been without a lot of challenges. A lot of people in the west would not even be able to comprehend it's. Been all of that. But I have seen Him consistently by my side. I have seen miracles happen. I have experienced situations where you know that if it wasn't for God, if it wasn't God doing this, if he wasn't fighting for you, if he wasn't defending you, if he wasn't by your side, nurturing and healing and just making you a better version of yourself, that is just no way that would be possible. So many people ask me, how are you able to accomplish this? How are you able to do this or do that? Why do you have this temperament? And I can only honestly point to God, and it isn't because there's an absence of, like I said, you know, like pain and suffering sometimes brought on by myself because I disobey his word. Other times just because you're Christian and you're persecuted for it. But whatever shape or form or causation that pain is, he has always been they're making it horrible and making good from it. I will give an example. I was once in a position that was very tough. I had a boss who was very good at taking on a lot of work because he was happy to pass it on to me. So I worked crazy hours. I would work till eleven, you know, he would call me by 02:00 a.m. 04:00 a.m. All hours. And it got so bad once I actually passed out and had to be admitted to the hospital, to the emergency room, because I was just dehydrated. My body just kind of gave out at that point. Not only was he dad, but he was also a sexual predator. And I had to fight those battles too, and threaten to support him and to the head, the CEO of that organization. And just it was a lot of it was a very tough period. And I remember crying out to God, why am I in this situation? Why am I stuck in this? And for some of you, you would say, Why didn't you just quit? Why didn't you leave? But I was an immigrant at that point, and that job sponsored my visa. So if I quit, it meant I had to pack up my stuff and lean. And it wasn't so easy to just step away. And I remember just going to God and seeing, I have fold your laws, I have fold your path. I have not done any. We are sin. But as Joe would say, I haven't been conscientiously like sinning against you. And I went through that period. Eventually, God delivered me from it. And I'll tell you this, the funniest part of all of that was my dream job. The one I had been chasing after since I was ten years old. That was the job I wanted. That was my goal. I was only able to get that job because of the experience I got with this terrible boss.
[Jemese]
Oh, wow, look at that.
[Debra Ayis]
It was just such a very wonderful realization because my dream job, on paper, I wasn't the best candidate. But because of the unique experience and the breadth of skill set I had acquired while working with this man, that just pushed so much work to me. I was wearing so many hats. I was just uniquely positioned to step into the new role at the job I desperately wanted. And God just worked that. And in his word, he says, everything works together for your good. Right? So I could see that happen in reality in my own life. And even when I was working with that other boss, god sent destiny helpers. People who just made that whole experience vulnerable, people who made that experience bearable. And so it didn't feel like I was on my own. He did send help the same way he sent Elijah food in the desert place, right? I could see that provision and I could see that blessing. And I made a name for myself in that position. So everything did work out for my good at the end of the day. And it was a testing period that helped define and refine my character. So that was very good.
[Jemese]
Amazing. It reminds me of that quote that I've heard that says, faith that is not tested cannot be trusted. And I think sometimes we don't like to think of our faith being tested cause it's not very pleasant. It is not very pleasant. But God does put us through tests in life and he does allow us to walk through very hard times. When I came into the faith, it was one of those situations that I had to get my head around because I had this idea that God wouldn't let us go through hard things. But no, we actually look at the scriptures. His people go through very hard things. But it's just like you said, he's with you. And even more than that, that he redeemed that situation. And because of that terrible drop circumstance, you were able to get this dream drop. How incredible. There's no denying the Lord's hand in that. Would you share with us a little bit about how the writing came into place for you and how you began to use your word? Because you are very successful and has even got a literary journal.
[Debra Ayis]
I started writing when I was very young. It started with songwriting. I think that was one of nine years old. Yes. And that was not very good. But my church was really nice and he picked it up. And I remember it was just kind of like your local, you know how churches, you have your worship team and you have your own music that you thought so that was really nice. But then I transitioned into writing poetry after a while, and I first got published, I want to say in 2005. 2005, I'm sorry. There was a publishing house which came to my high school back then from the UK. And they were kind of like, oh, you know, we have a competition going and they encourage students to submit entries for the competition. But I didn't. But after a while, I just knew they existed. And I remember I wrote just called my routine and I submitted and I got accepted and published in an ontology. So I was super excited about that. I was involved in I felt, okay, I need to share my work because this is a gift from God. And I always remember the parable in the Bible where God gives three servants, he gives one. One talent gives another three, gives another five. And the guy who hit his talent, even that was taken away from him. So maybe that kind of struck the fear of God in me and say, I know some people are called to write for their own self education and writing has been terrible for me in the past. So I'm not saying anyone who has a gift of writing must publish, otherwise God is going to take that gift from them. No, that is not what I'm saying. I just knew that in my own unique context, that was what I saw the Holy Spirit calling and leading me to do. And it was kind of validated by my getting published in the United Kingdom back then. And then afterwards there was a national competition by center for Human Development in collaboration with Board Foundation and I won that. So it was the skewed national competition. I won the portrait category. It was upon title changing times. Basically looking at women's equity and equality and how we look at the evolution of women's rights from when they are predominantly kind of housewives or domesticated individuals to continue steps into having more autonomy in roles such as secretaries, nurses and whatnot. And today women having the opportunity to be CEOs, to be leaders, right? To be just really formidable in business, in any career field, any career or any field if you want to look at and just kind of looking at that evolution. So really it is a piece that is very near to my heart. But since then, yeah, I just kept writing. I wrote for Why am I today our daily bread. If some of you know that and you version, everyone knows you version. I do have a devotional on there if my name is thumbs up. So it's been quite a journey. But after a while in 2019, I decided I just didn't want to keep writing. I also wanted to give a platform for other writers to get their works out there. And I noticed in the US there are a few Christian journals and in the literary scene in general, I didn't really see a lot of journals that were seeking to bridge divides. And when I talk about divides here in this context, I'm referencing voices from around the world. So the US is a leader in this is a global leader. It is the former global leader. And a lot of people look to the US as the standard. A lot of people grow up on zooming content from the US. Right? But you don't see vice versa. I found that there are a lot of misconceptions about other parts of the world. I have been very blessed to have traveled to every continent at this point and to several countries and having time to just appreciate different cultures and people and to learn stories and perspectives of how people see their lives. And I found out this dissonance between what I was seeing on Brown and what I usually see on the news, or the portrayals of people that are not American or not from Western countries. So Valiant Scribe is an international journal that calls people from all around the world to actually send in their work so we can get their experiences, get their perspectives unfiltered, unadulterated, and to share that perspective with people in the Western world. So right now we have readership in about 135 countries and we have published authors from about 25 countries and growing. We have a showcase right now on our website and Arts and Poetry showcase that is just, wow. The team is how many? And it looks at. Also we have different artists and boys who came together to make that happen. So kind of bringing that also focus on unity across diverse persons. We have two issues of our journal out in the market. You can find them on Amazon or on our website. And we have a third issue coming up, december this year, around Christmas time. The team is going to be Peace Like the river, and it just focuses on God in that peace. Right now we have economic turmoil, we have conflicts everywhere. We are still recovering from cobid. Everyone I talk to is stressed and fatigued and tired and just struggling. So I figured it would be wonderful to have a collection that focuses on peace and how we can tap into that unnatural spiritual peace that the Lord grants us, right, that the Lord gives us to keep us calm and staging through the stones of life, especially during this period of time. And harmony, too, is just a beautiful juxtaposition. We've been in different aisles and perspectives from our writers, who are predominantly from the States and Europe at this point, but who have written quite extensively and been published in continents like Africa and also, of course, Europe and the US. So, yeah, the general calls to people. It's great to read, to find encouragement. We have devotionals on there, we have virtually, we have non fiction runs the gamut. We focus mainly on social issues, though from a Christian lens, but some are independent. So we just try to make sure whatever contents we publish abides by Philippines 408, you know, is it true? Is it trustworthy? Is it nobles of good reports? Does this edify, does this make you stop in your tracks and reflect on the everyday, on what's happening, the world around you? Does it educate? So we have virtue from topics ranging from human trafficking and menstrual equity to topics about anxiety and insomnia and climate change. So we do try to address all these social issues but from a Christian perspective. So we have both Christian and non Christian contributors who have been published on the website. But we tried to find things that really do identify and leave people just in a face of reflection and more aware of global issues than they were before they visited the website.
[Jemese]
Just so interesting to me to hear how broad reaching and how much this work has expanded and now it's impacting and affecting so many people. Because I hear your story that you actually had a writer swamp where you could not produce or you could not write. And so it kind of sounds like you had those roller coaster moments of really hard times, yet God has brought you out of them all.
[Debra Ayis]
Do you remember the parable in the Bible where it says the solar goes out to stow and the seed falls on Rocky brown and et cetera, et cetera. And while a lot of people kind of associate that with people who become Christians and those who fall away and whatnot I could really see relevance of that in my own writing. And I just found that the burdens of life started to choke me and take away that passion, that view I had for writing. And at a point I was just too busy to do that and it just dried up and I couldn't find inspiration. Everything I wrote came out like sandpaper and at this point this month was actually very recent. It had two years or so ago to date. So I had balanced five going, which is by the way, the name of my journal, Valiant for Regional. And it was beautiful reading all these submissions and being exposed to all these great literature and having the opportunity to feature some of these authors and artists on the platform. And I also call it a Christian writers group. And it was just wonderful having that opportunity to work and learn with other Christians and just talk about faith and work. And I guess at the end of the day that was what helped me get out of that. It was that communion with other Christian writers, having the opportunity to learn from each other, to inspire each other. So in that group we do have like critique sessions and every time others would bring their own work and we would sit around and we would critique and then I would have nothing. And I was a co leader. What a waste lead I had. A lot of teller writers encouraged me and pray for me and pray on me and pour into me and a few accountability partners and that kind of got me going again. And of course I was praying and I was seeking God's face and I said, I don't want to write if you're not leading me to do so. But at the same time I do know this is a gift thing from you. So I also don't want to let it fall by the wayside. So I started writing again, and I actually sent out a few pieces, which God just got published by AaAe Review. So shout out to them. They are Christian literary journal, basically in the States, too. And it took time, it took.
[Jemese]
Some.
[Debra Ayis]
Hard work, and it just also took me being able to let go and not stress over it and let God. And I found that by just taking it easy, I was able to come back to it refreshed and strengthened.
[Jemese]
So by not pressing or by not forcing that or by not forcing it and combining that with the community aspect, you were able to, in a sense, really get some deliverance from that.
[Debra Ayis]
Yeah. And the prayers of the saints, you know what I mean? Just friends lifting you up in prayer. The Bible says if any one of you is sick, I should come to the elders of the church and they would lay hands on you and pray. Why wasn't it's not exactly the same context? But just having fellow believers trusting and joining you in that valley, so to say, was just very much what I needed.
[Jemese]
Yeah, it sounds like that's where you found breakthrough. I think there's this tendency to want to keep it to ourselves or isolate. But I really love it that you brought that point up about community, because we really do need other people. I think that this pandemic has all the social distancing has really driven that point home. We need proximity to others. We need people who know what's going on with us. And it's a matter of having people who can pour into you in the right way, who can pray over you, who can't pray those righteous prayers right, who can speak over you when you can't like, when you don't have the words, they can pour into you. I think that's really beautiful, and I just love that. I just love that just on a personal loan, I'm walking through a season of God showing me, like, what he means about fellowship and community and just forming those right connections with others, because he really doesn't want us to be by ourselves in this world too long. I think this creates where he sets us apart. And we may have a wilderness phase, but he won't leave us there, and he wants us plugged back in with other people. So that's interesting. I love that, how he got you out of that. And now you've got this literary journal which is affecting so many people. That's so cool.
[Debra Ayis]
Thank you all for his glory.
[Jemese]
For his glory.
[Debra Ayis]
Yes. And I do hope I make Him.
[Jemese]
Proud.
[Debra Ayis]
But it's just listening and letting yourself be led. Even. I remember during the slump, at first I was stressing about it. I was like, oh, my gosh, I can't write anymore. I have no inspiration, I have no feel, I have nothing. What's happening? I'm all dried up and I started panicking. Right. And God just, you know, the whole spirit was just like, it's my gift. If I want you to write, I'll give you the strength to write. Now I just needed to rest. It was such a difficult other things in my life. It was a very tumultuous time and just said, rest, I need to rest. And I took that as the I was really confident and it was again, just having Him by my side, just time to start up again. He was right there. Right. And having that community to stoke the fires, the embers really did help.
[Jemese]
Praise God. So that leads me into this next question. I wonder what you would tell someone who didn't have this kind of relationship with the Holy Spirit or didn't know the Lord in this way. What would you share with that person?
[Debra Ayis]
I would say they should explore knowing Him. I definitely say it's the best thing that's happened to me.
[Jemese]
Yeah.
[Debra Ayis]
And like I said, there have been periods where I have wandered away, as we say as Christians, from the faith. And I just couldn't find anything more fulfilling, couldn't find anything more real, couldn't find anything more true. And I found myself gravitating back to God. And the thing is, Jesus waits for us with open arms and he meets us where we're at. We don't need to be perfect. In fact, as Christians, we'll never be perfect. As Paul says, we're all striving perfection. So you don't for those out there who think being a Christian means you have to be a perfect little person or oh, lucky you, you were born in a Christian family. No, not really. Christianity is about just coming as you are, being open to learning more about God, being open to letting his love fall into you. And trust me, you will not regret it. I have not known one person who truly knew God. I'm not talking about churchgoers. You can go to church, recite whatever it is and still not have a relationship with Christ. So many people that way and I know so many people who do not even study the Word or communicate or commune with God. And when I say commune, does talk to God, read His Word, pray to Him, faith and worship Him. They just listen to what their pastor has to say or what their Christian denomination says. It's about I'm Baptist, so I should behave this way. I'm Anglican, so I should behave this way. I'm Catholic and my priest says this. And then when you have scandals related to the church, people like that fall away. They say, oh, this isn't like what I signed up for. But the thing is, did you get to know Price or were you just going through the emotions? Because I can tell you there's no one I know who has had a personal relationship with Price, like gone through that seeking phase, who has fallen? I have not met fallen away and obviously I have not met billions of people on this earth, so I cannot say that for sure. But within my little fair community, I have not met anyone who has truly sought him and has truly opened their hearts to knowing him and letting him love them and lead them and just be that best friend. A friend that is closer than a brother that's literally in the Bible. He is a friend that is closer than a brother. He's the one that doesn't forsake you. He's the one who carries you when your feet have given up under you. There's just no comparison. Having a life without him and a life with him, despite my failures, despite how sometimes I don't live up to his expectations and also let me correct myself. His expectations. You know, God knows you and he loves you as you are. He has seen the end from the beginning. So every mess I make, he already saw that and he still decided, I love you and you are still my child and my stamp of approval is on you. Doesn't mean I have a golden ticket to sin and act in whichever way I want. No, it doesn't mean that. But he knows exactly what we're capable of. He knows exactly what we will do in this world, what we will accomplish and our failures, where we fall. And he's always there to pick us up and put us back on the right path if we will let him. So it's all about going back to him. Back to your question for those who don't know him, I mean, the only advice I can give is the usual self help. You know, like there's only so far, there's only an extent that self help will go. And having Price has gotten so many things, I don't know how I would have gotten through them without him and without his word.
[Jemese]
Yeah, you're right. Self help only takes us so far. I've gone down that road. Lord does tell us how to take a break and this, that and the other. He teaches us how to do these things, how to care for ourselves. But there's a difference between us taking on that role to completely care for ourselves. Like we will bail eventually and Christ, he's right there to pick up those pieces and say, I will carry you. And you're right.
[Debra Ayis]
Beautiful.
[Jemese]
Tell us how we can find you. Tell us how the listeners can find you. And I'll be sure to leave all these links in the show notes as well. But I know there's a few different places where we can connect with you.
[Debra Ayis]
Actually, before I do that, I have a poem as I was talking to.
[Jemese]
This oh, that's right, yes. You have a poem? Yes. How can we miss that? Yes, share your poem with us. Please tell us about this poem.
[Debra Ayis]
It links directly to this, so it's not yet published, and it's something I wrote when I was going through one of my times. So I'm just going to read it out. It's really brief and short, and then I'll tell you where you can find Valiant Scribe and all of that good stuff.
[Jemese]
Okay?
[Debra Ayis]
So. It's titled in his Footsteps. And it goes basically like this. It feels like I've been a Christ follower, right? From my mother's womb I looked down memory laying night and date months and years it shows my mistakes. My errors and my flaws I am found wanting truths that should never see the light of day skeletons in closets ghosts under my bed hidden from finance hidden because they said growing up in Christ I was supposed to be perfect I have no excuses since I was privileged to know the son I was to walk the walk and talk the talk it was the Christian pledge after all sometimes I talk but still to walk so I hide it buried deep within as no one must see my flaws because people are just so quick to throw stones but Christianity is not like the straight jacket it's freedom from shackles holding you down it is boldness to let the light shine in the darkest shadows confidence to bear it all and stand tall so I say to my detractors go ahead and throw those stone but only if you are without sin better yet gay to embrace me flaws and all in the same way I promise to open my arms all those who are broken turkey and finding their way home greek or Jew. New or old let us walk together following in the price so that's basically it. And again, I am coming up out of a slump, so be kind.
[Jemese]
That was a great pump. Yes, he cried. That was lovely.
[Debra Ayis]
But yeah. You can find Valiant scribe online. Our website is valiancecraft.com. You can find us on Instagram and Facebook at the same handle@valianscribe.com. And we're also on YouTube where we interview some of our featured authors. So, yeah, thank you for this opportunity. I appreciate being on here.
[Jemese]
As always, friends, I'm leaving space right here for you to reconnect with Jesus. If you've lost that connection over time, or maybe something you heard in today's episode has pulled out your heart and you're ready to do life with Jesus, to turn away from your sin, to lay down doing everything by yourself, you're ready to accept this free gift of salvation and grace. I invite my listeners who are already of the faith to join in as well as we pray this together. Now, this prayer is not some kind of secret formula, but rather God sees your heart. So if you can say this and mean it from your heart, here we go. Lord Jesus, I'm ready to live this day in every day with you as my Lord and my God, my King, please teach me what I need to know. Please put people in my life who can help walk alongside me and point me towards truth. I confess my sin, I lay down my heart and I ask you to pick it up, Lord, and cleanse me and free me and help me. I received this free gift of salvation. Thank you my God, I pray for a fresh start in our relationship today. Let us be the beginning of a deeper intimacy and knowing you. Give us revelation of you, give us your presence of God, oh Lord Jesus, give us your Holy Spirit. We pray in Jesus name, amen. And if you just said that prayer for the very first time in your life, welcome to the family. Thank you so much for tuning in. While it's on your mind, would you go ahead and leave me a review wherever it is that you're listening to this podcast that would be so helpful. You can go to Apple podcast and leave me a review there. Go to Spotify and wherever it is that you prefer to listen. Alice, love that so much. Thank you again for tuning in. Until next time, I am praying over you that the Lord Jesus himself will bless you and keep you. Amen.
Scriptures Referenced
John 15:15
Isaiah 43:2
Philippians 4:8
Resources
✝️ Download the YouVersion Bible App
🕊Debra Ayis' Youversion Devotional: "Jesus: Joy of the Season"
💁🏾‍♀️Keep the conversation going in the Daughters of Abba FB Group
Loved this episode? Please leave a review!
Be sure to follow A New Creation Podcast on Spotify, Apple Podcasts, Stitcher or your favorite podcast app.
---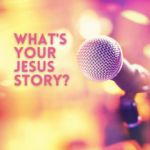 Your story may be the one that changes someone's life, pointing them to the hope in Jesus. So if you have a faith story or personal testimony to share just click here!
---
Please follow and like us:
---